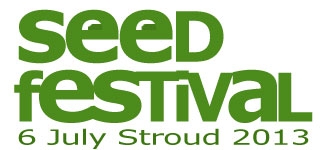 It was wonderful to be in the sunshine at the launch of SEED and feel how music, art and interactive workshops about sharing the earth bring people's hearts together.
Sura Susso and I gave a 'Children Who Love the Planet' workshop based on 'Nandita's Dream' www.nanditasdream.com and half the children who came were adults! They all sang with us, listened to the story and entered the dreaming as I guided a visualisation to connect with your heart's dream while Sura played a soft sweet kora.
Wonderful to hear Satish Kumar, Polly Higgins and sing with Chloe Goodchild. I loved Victorian Whelan's 'Seed of Hope' song and all those swaying bodies and lifted voices on the lawn. Big thank you to Victoria Whelan and all at Hawkwood.