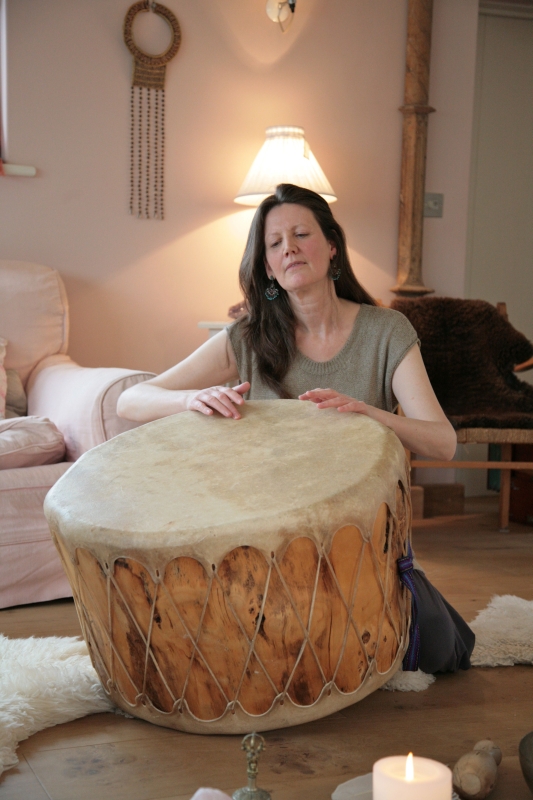 Last night I was singing for the dancers in the Soul Motion group led by pioneer explorer Leela Fisk in Totnes. And experiencing what I love -the sound vibrating in a full way in me and the joy of meeting others from a centered, deeply rooted being.
The teaching gave a good focus for that. Now, in the continuing spiral of allowing and meeting the energy of the dancers, I could feel we were co-creating the new singing – dancing-improvising between us, even as it came through my voice and my hands, called by spirit and what I was seeing.
So I'm bathing in what happens as resonant being meets resonant being…. Also a wonderful opportunity to bring out my loved Taos drum with its thick buffalo hide and big log wood sculpture body. It plays a good deep heartbeat.
If you're interested in Soul Motion and Singing Workshops we'll be doing more