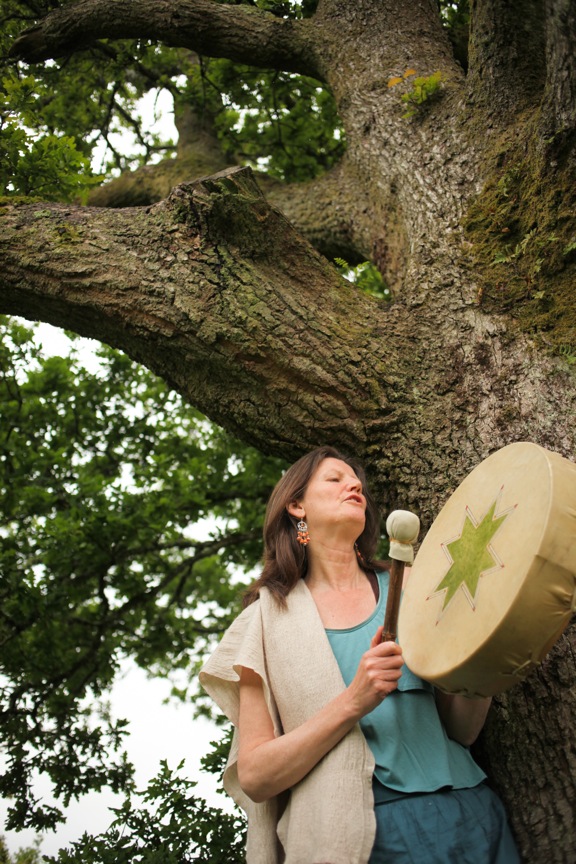 I've been singing with the land again. Changes were bigger than expected in an area close to me and I went to see how it had settled. As soon as I arrived the energy was strong and a song arose inside like a joyful lullaby, singing itself straight out. I was feeling the trees and rocks and water… the grass so welcoming. As if we created it together and I'm sure we did. I realised everything seemed awake and present for the new. Delighted at the ease of this co-creation and the spontaneous songs pouring out of me and the body dancing with the wind that dances the tree. And I wonder who sings who?
Singing Creation
These are the songs that open through me and are given spontaneously, inspired, cocreated. Maybe no other human hears them but the land does. They are simply offerings between us to be enjoyed. The thing is that vibrationally I think this singing makes a difference because acts of creation are adding to the creative field and the expansion of all that is. We can choose what we want to add and also how we want to co-create. It's a big thought.
I also remember that while some songs are recorded, some just rise up, come through and move out of us into the air. Free. Like the butterfly's wings, I believe these unknown acts and songs change things, change the air, change the energy. And today I wonder how many people all over the world are doing this? Such a beautiful way of meeting and acknowledging all our relations. How much I love creating with all our relations. And I also wonder can we create new song lines?