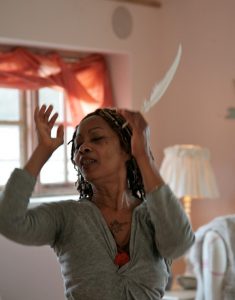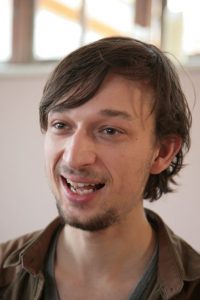 Medicine Singer 2016/17
A 7 month programme for singers and healers

Medicine Singer is a journey to embody your personal medicine through singing, sound and energy healing and creating medicine songs.
Whether you are a workshop leader, one to one facilitator or someone engaged with your own personal exploration, The Medicine Singer training programme allows you to integrate a profound level of listening and receiving medicine and inspiring healing songs into your work and your daily practice, and offer them in the world.
Training Content There are 5 four day modules where we work together, 3 skypes and 3 individual assignments with a focus you choose. Medicine Singer training includes:
Vision Quest – Your path with Medicine Singing
Creating Medicine Songs
Voice Development and Practice
Sound Healing One to One
Space Clearing With Sound
Facilitating Groups and Singing in Ceremony
Medicine Singing Journeys
Integrating Medicine Singing in your life and work
Your personal assignments include whatever you wish to focus on, for example inspiring healing in performance, planetary healing, one to one healing, singing with dancers, earthsongs, sacred songs… and you bring these explorations back to the group.
We create our own medicine songs to support the loving heart of who we are as spiritual human beings and our path in this life, just as people have for millenia. Knowing our medicine and what we offer to others and the world is an important and empowering experience. Often medicine songs arise spontaneously for that moment, a song of the wind singing the sky, your love of a tree or a healing colour. Perhaps you sing an invocation, a calling to Spirit with a purpose. And sometimes you create a song or sound or mantra you will carry forward into your life and work and sing again and again and again. It creates a doorway and it inspires others. Essentially you are materialising something into the world through the pure vibration of your sound and it is a powerful act.
In Medicine Singing we cultivate inspiration, knowing how to receive and when to act. From the deep place of listening and the development of your intuitive sound and energy skills, you can offer your singing in situations requiring healing, individual clients asking for healing and on a personal, group or planetary level. The interaction of sound and energy, the subtle and powerful vibrational levels of this work, are all important as we develop awareness during the Medicine Singer training. Our group work, individual work and energy bodywork reflect this as does our attention to the purehearted, loving and true nature of the offering.
As you create medicine songs which express and empower you, we turn our attention to supporting the next stages. How do you want to offer your medicine in the world? What are your intentions? How do you want to unfold your path as a singer? The deepest truest aspect of Medicine Singing is being in trust and clarity with your own heart and the greater heart we are all within, the joy and wisdom we experience with our true resonance, sharing its beauty.
I have developed these sound and healing techniques over many years, through working with clients, programmes, workshops and trainings in the UK and working internationally as a Medicine Singer. I also include Hawaiin lomi lomi bodywork and Tibetan practice, chanting, meditation and breathwork.. You are actively encouraged to include your own approaches. Each participant is offered 2 Medicine Singing Journeys with me during the training.
Our venues include a house, yurt, land and sacred wood on Dartmoor. There will be personal vision quest on the land. Time is given to both group and individual practice to support you on your path with Medicine Singing.
I have sung and created songs in ceremony and travels with indigenous peoples in North and South America, Australia, Asia, the Himalayas, Hawaii and in Europe and know how wonderful and healing it is to gather together, sing our medicine, share our wisdom and offer our prayers. I am looking forward to what this group shares immensely.
Contact me for a free skype, phone or in person consultation so we can find out if this training is for you. In the One Heart, Love Sarah
Enquire Now

Dates for 2016/17 Training October 21-24 2016, November 25-28 2016, February 17-20 2017,              March 24-27 2017, April 22-25 2017